It's not complete yet, but almost finish. Just a few more things to do like sew the ends of the zipper to the inside of the back.
Anyway, my sister suggested one of the styles on the simplicity website --
New Look 6146
. She suggested the black and white one, but I don't like spaghetti straps so I made the straps wider like the blue floral dress at the bottom.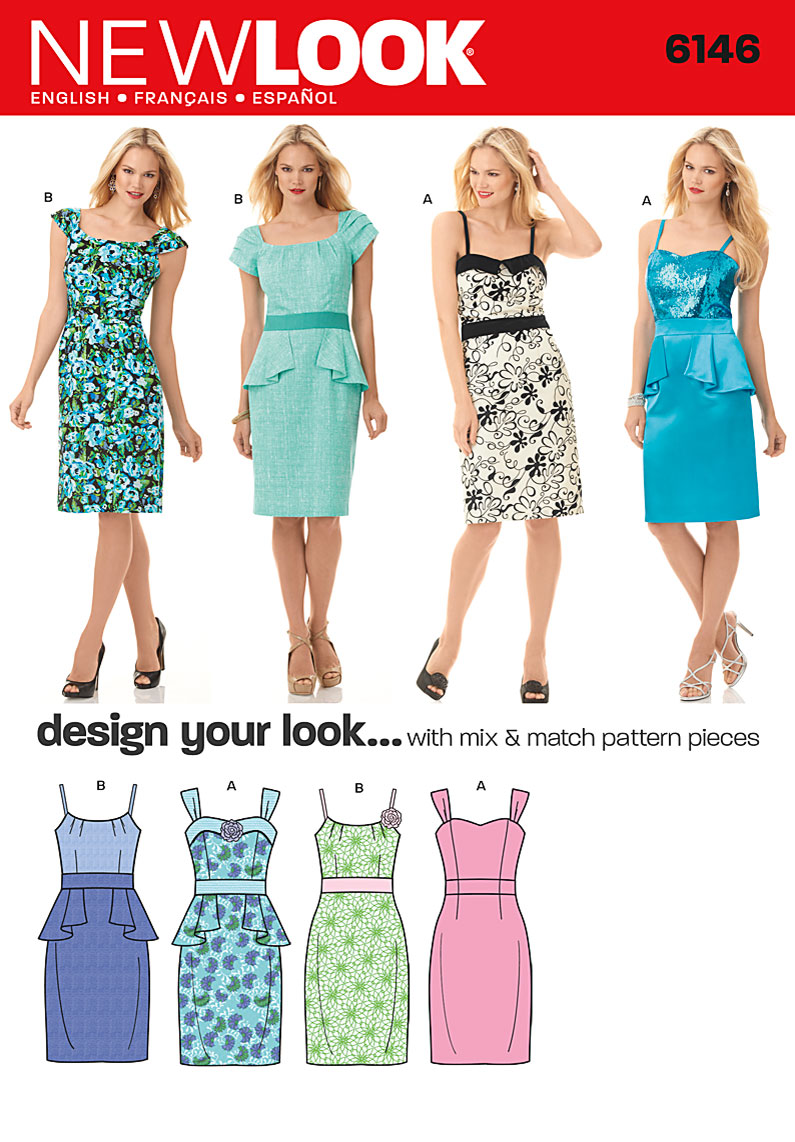 I did not buy the pattern. Just drafted my own so it doesn't look exactly like the picture.
So here is my version
I think the straps on the back are very ugly. I'll wear a jacket or something over.
Yeah, the black zipper is sticking out. I need to sew it in.